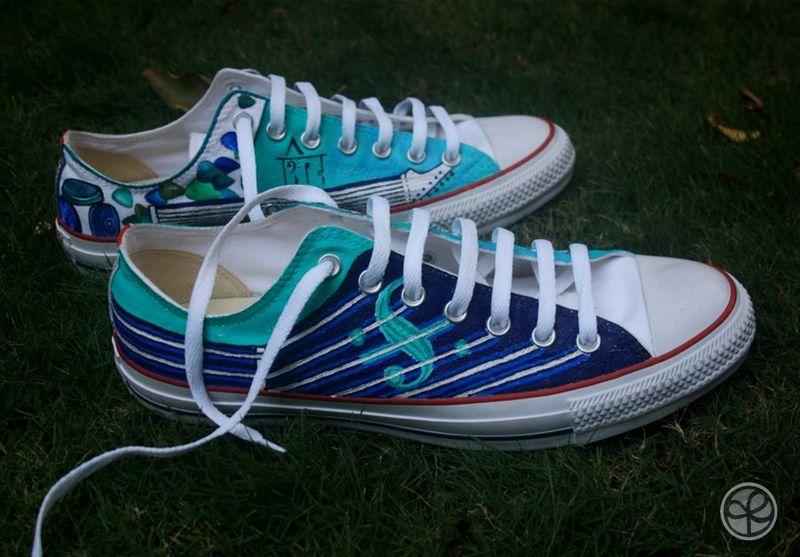 A pair of kicks are most enjoyed
On grassy trails in technicolour
Dreaming away with Pink Floyd
A day as bright as any other.

Carefully plucked, the strings unwind
A hue of delicate flavour
Tones of berry together bind
The blues & green sativa.

Laced up tight, the guitar finds
Its natural resonant frequency
Humming along as varied minds
Converse in motion with the sea.
This pair of Converse has been custom designed and painted with a musical theme, by Keith Pinto. We have electric guitars running along the inside of the shoes, with lots of extra plectrums. On tightening the laces it appears like we are tuning the guitar strings seen on the outer part of the shoes.