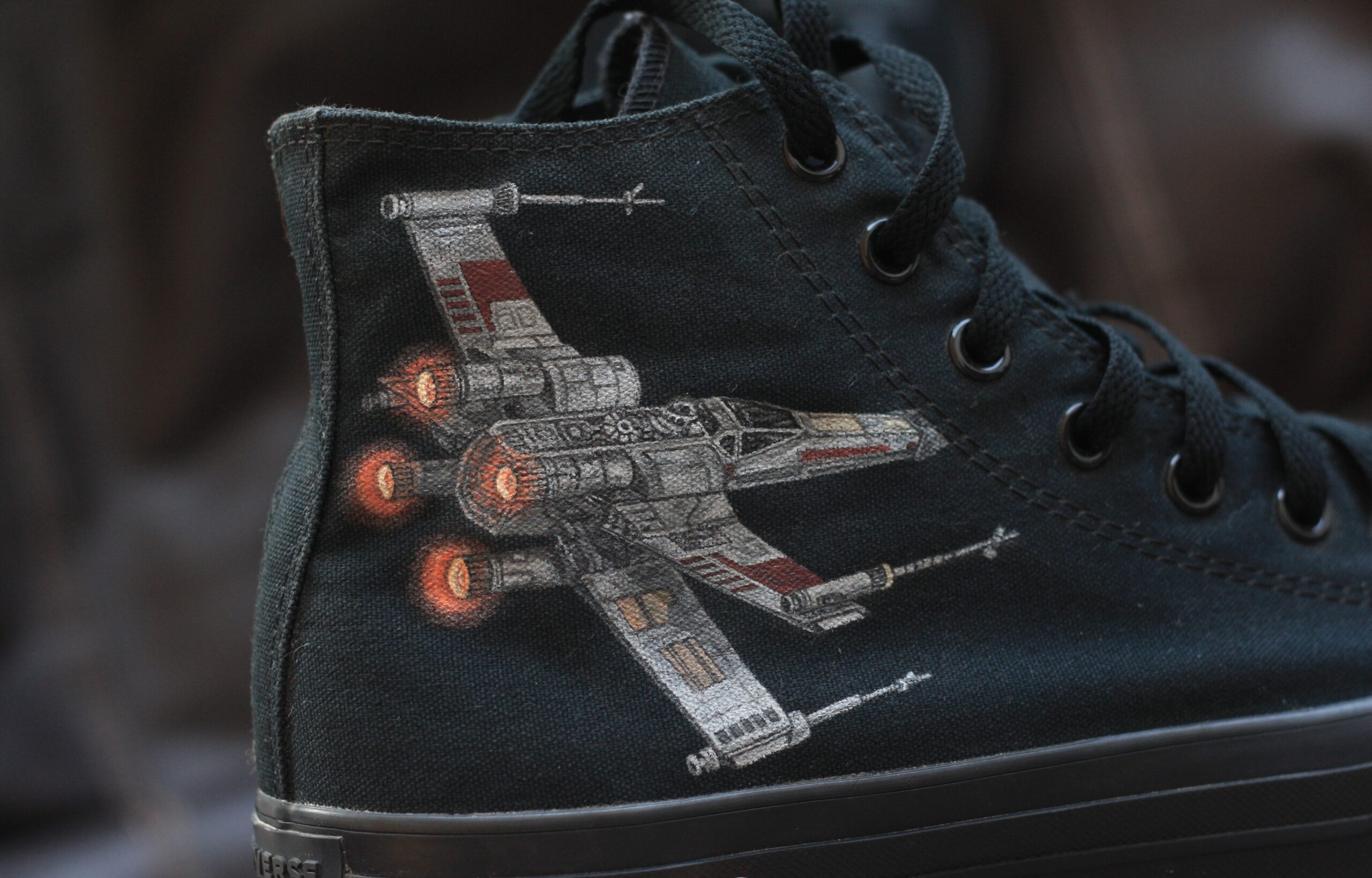 Red Leader to Red 5
We're going in.
Copy that, let's look alive
R-2 ?! Execute Order 67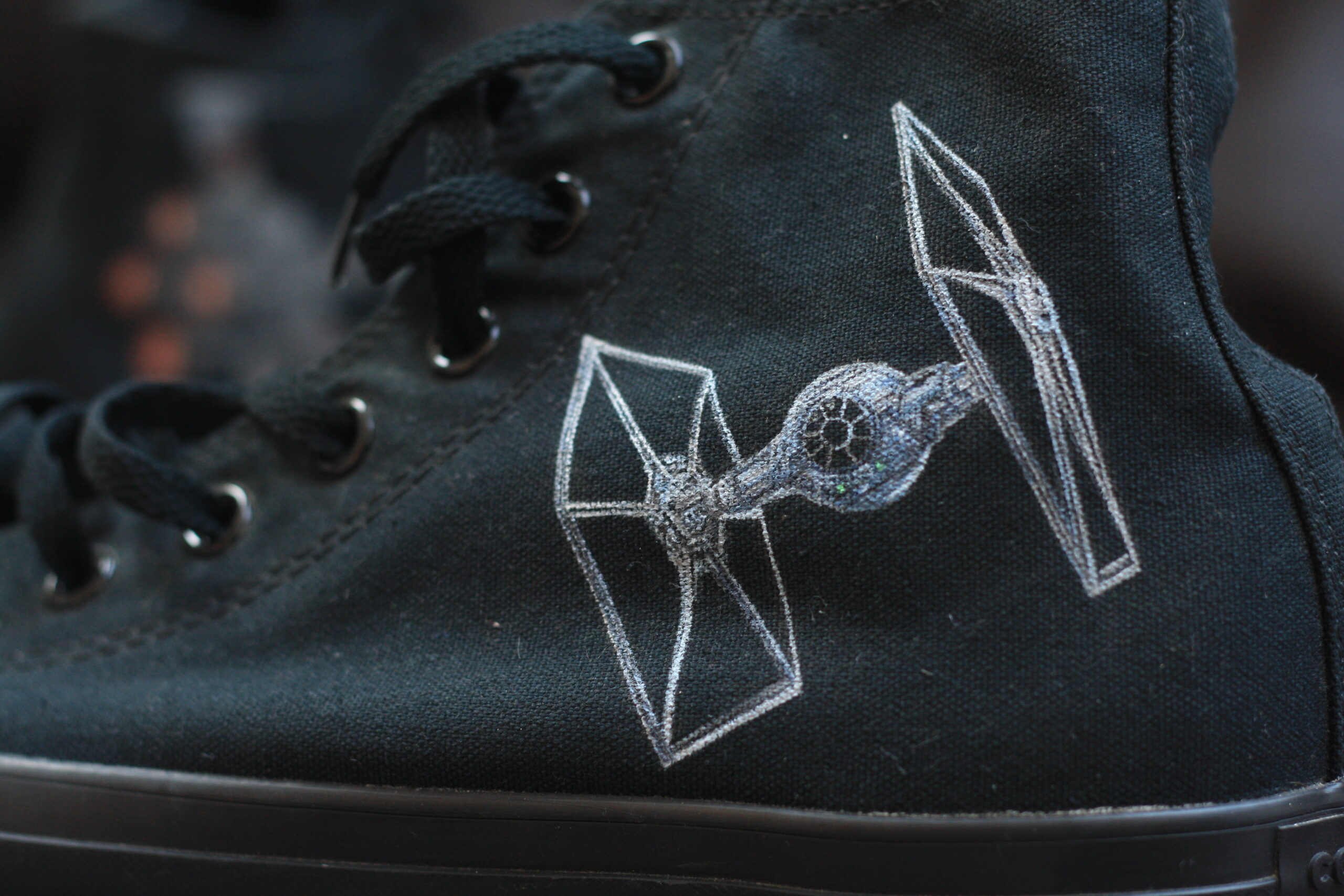 Have you heard of the tragedy
Of Darth Plagueis the Wise?
He spent an eternity in meditation (allegedly)
Deciding between nachos and fries.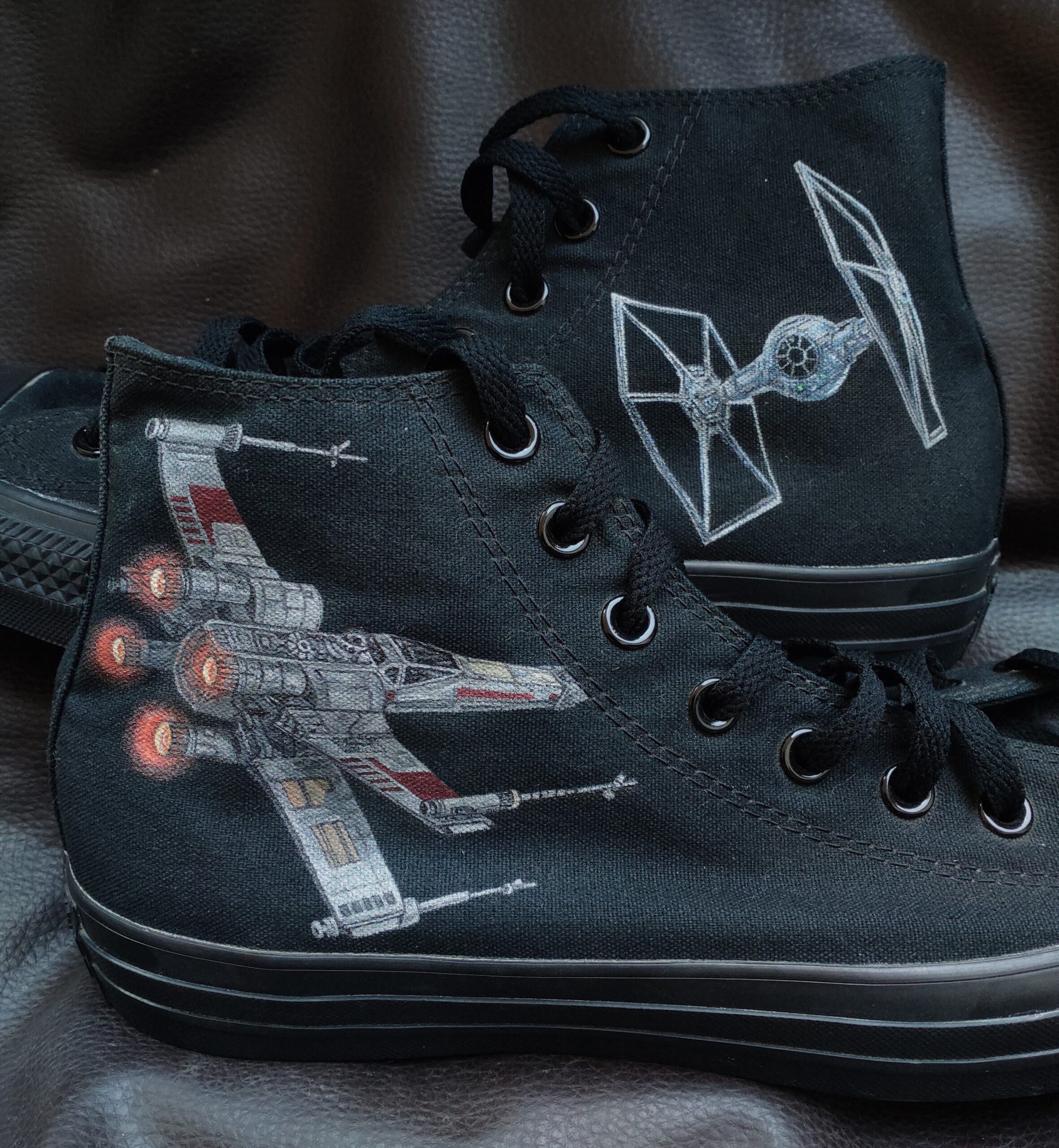 These custom Star Wars themed Converse sneakers were painted using acrylic paint. We have an X-Wing on one, with a TIE Fighter on the other.

The nemesis to the X-Wing, the TIE Fighter is the primary light assault aircraft of the Imperial Navy. Known for its speed and maneuverability, they were fearsome in a dog-fight. These would be deployed in swarms from the Imperial Star Destroyers to swiftly take control of an area.
The X-Wing is the mainstay of the Rebel Alliance fighter wing, and has a hyperdrive reactor for long-range capabilities. It has room for an R-2 unit on top, as can be seen on closer inspection of the illustration.
Medium : Acrylic on canvas