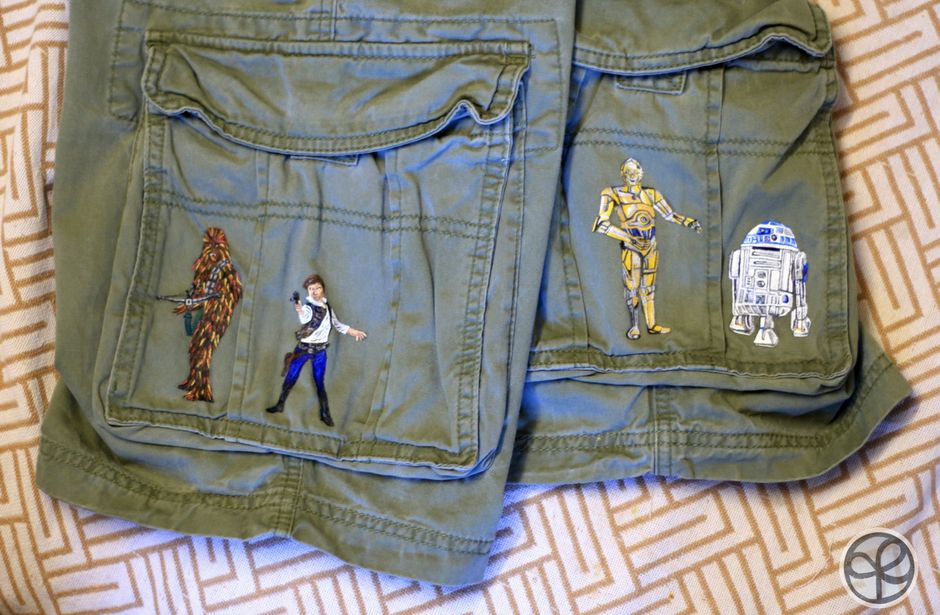 A long time ago
In a galaxy far, far away..
R2D2 & C3PO
Staged a protest for equal pay.

Droid lives matter!
We want spare-part insurance!
One's wiring was all in tatters,
The other just wanted to make a nuisance.

So R2 hacked the main system,
And got these crazy new parts-
Like a Jedi that could do with some wisdom
He spews lightning & even bakes tarts.
These are a pair of custom designed shorts with a Star Wars theme.
We have Han Solo & Chewbacca battling the empire on one side,
while R2 & C3PO are hanging out on the other pocket of these cargo's.