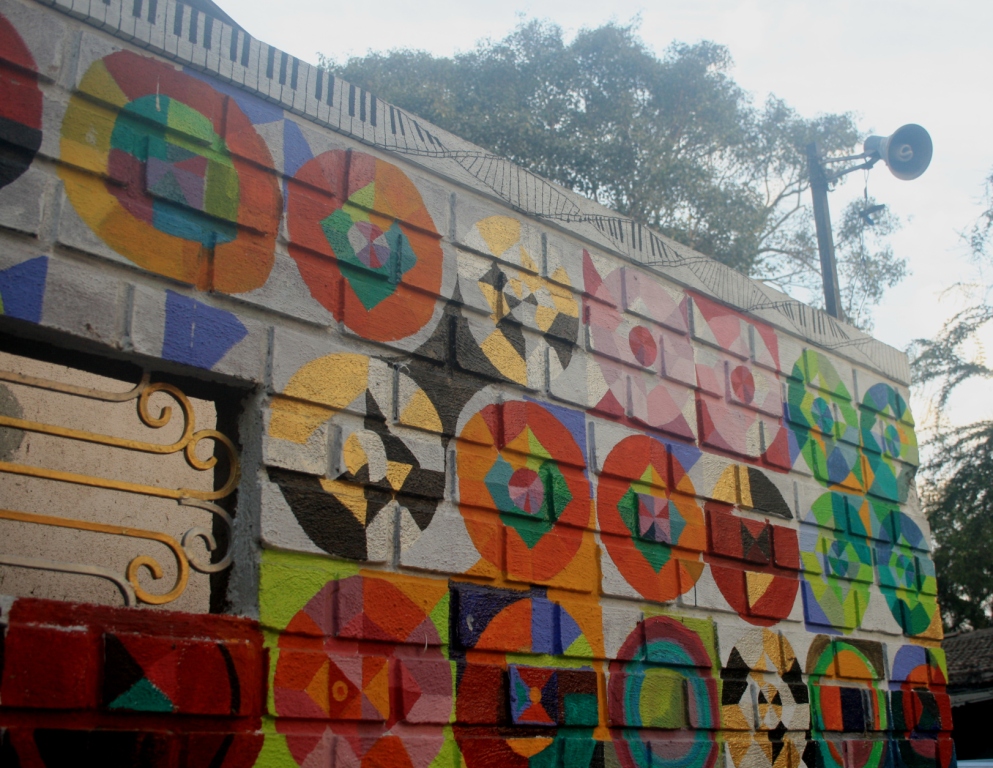 The wall at High Spirits
Watches over us all,
A great view of great hits
To catch them those that fall.

With flashing strings & spiralling keys
Here we can dance in the sky-
Really, don't be a tease
Just come home to Da High.
Wall mural done at the entrance to
High Spirits Cafe, Pune.

This is a great place for live music, and piano keys have been depicted spiralling into a DNA-like strand on top, with guitar strings mirroring them below the wall of vinyls.