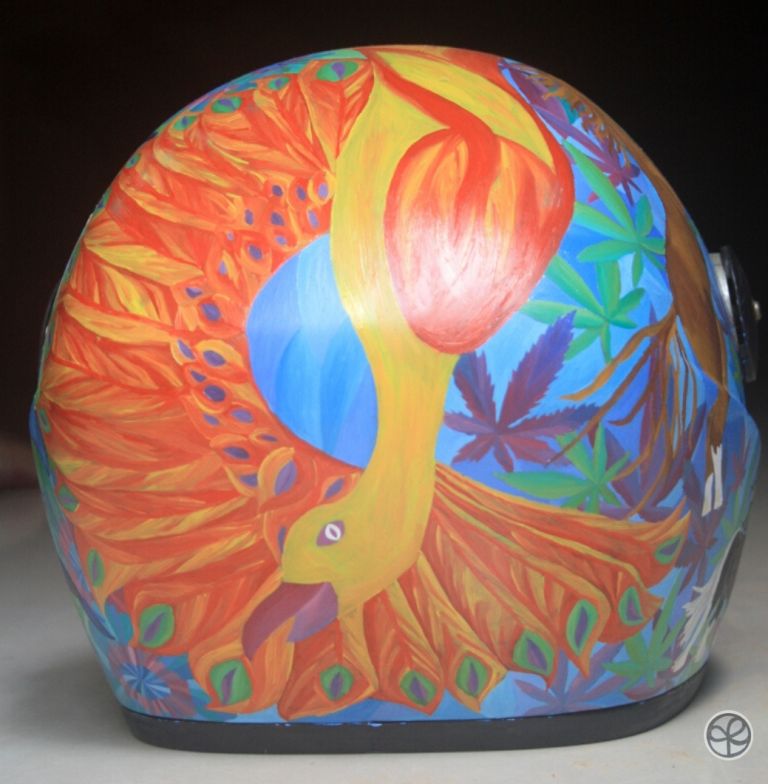 Slicing through the Arabian Sea
Our keel kept course beneath the breeze
Calling out to creatures free
To join us maybe just a tease

With dorsal fins that cut the foam
A pair of dolphins joined our crew
Sailing south from Bombay home
To Goa just to taste that brew

They'd got their friends, quite a lot
All around till the eyes could see
Racing the sunset & our yacht:
A scene I've saved to memory.
Custom helmet designed and painted by Keith Pinto:
Here we have a pair of dolphins shown swimming about a coral reef : depicted on the side of this helmet.
A phoenix adorns the back portion of the helmet, arching over the top, wings outspread.