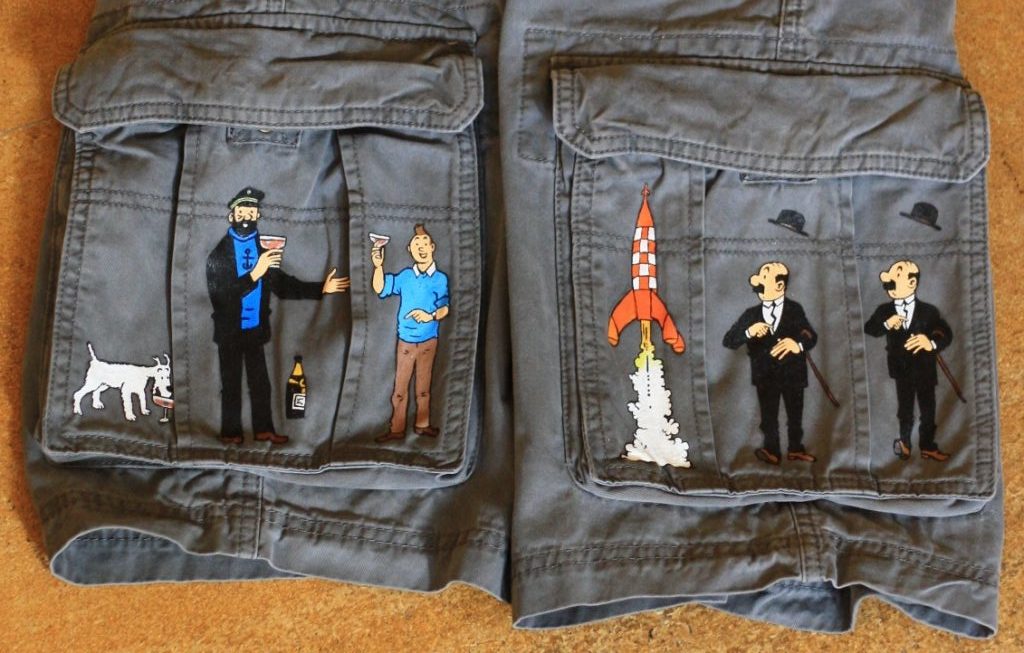 Thomson & Thompson are on the hunt
For respectable artists to go to the moon:
Maybe a marvellous publicity stunt
For carving out some celestial rune.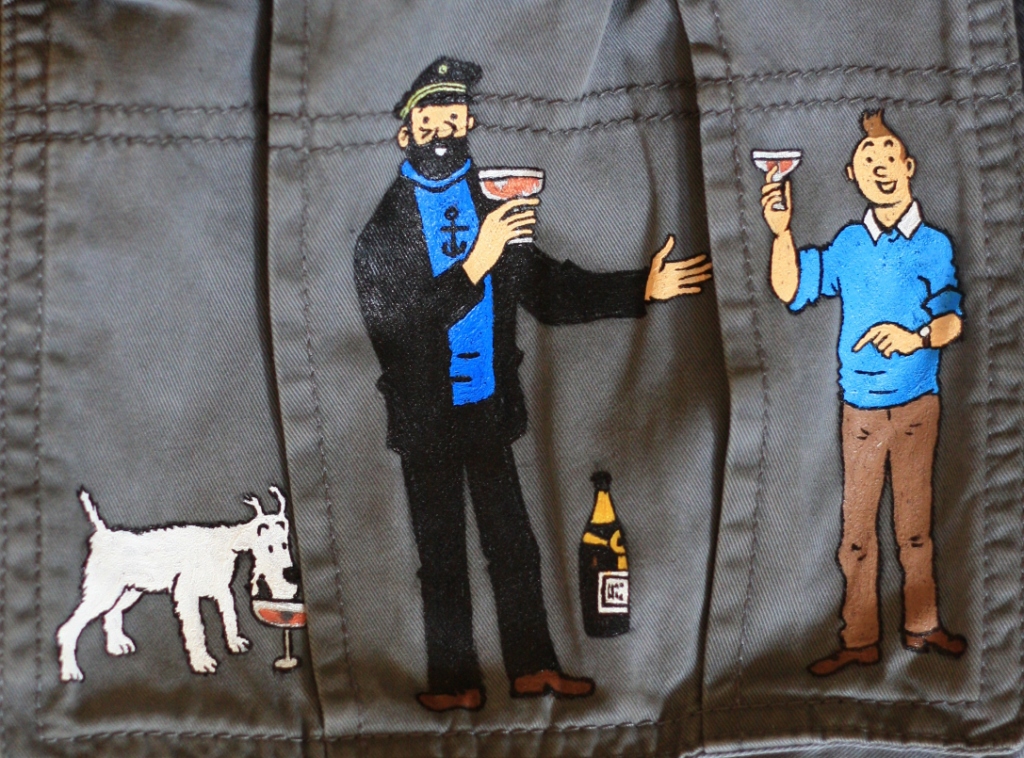 This Japanese billionaire's hired them thus,
For background checks on deserving ones :
You must sip on green tea without a fuss,
And have a reasonably healthy set of lungs.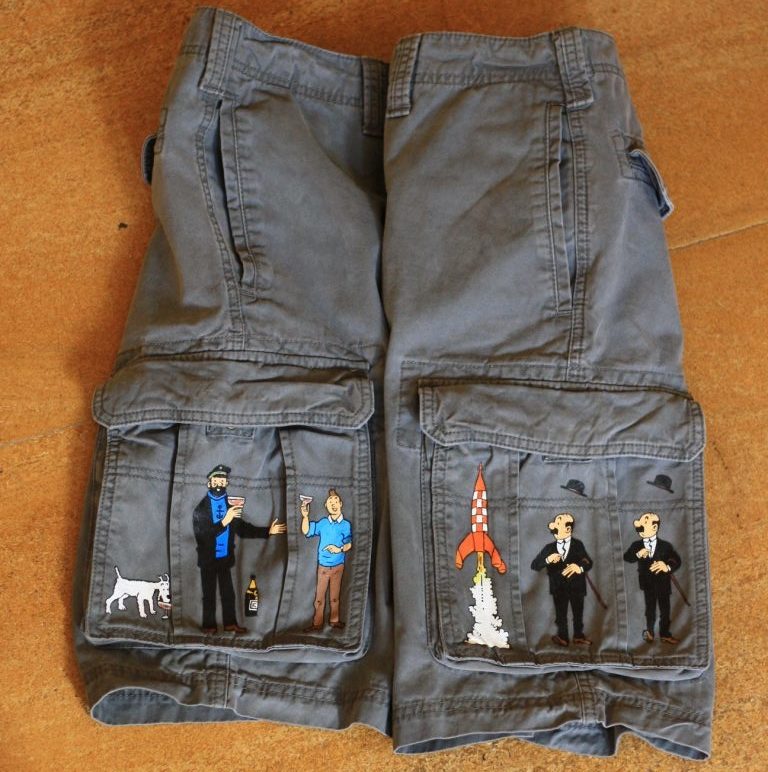 Too late, our detectives uncovered the truth
Of an artist's plan to smoke some grass
On a lunar crater, how uncouth :
With Elon Musk himself, alas.
These hand-painted cargo shorts have been customized with a Tintin theme. The characters Snowy, Captain Haddock & Tintin are popping some champagne on one side, while the detectives Thomson & Thompson seem to have missed their flight.
Medium : Acrylic on canvas