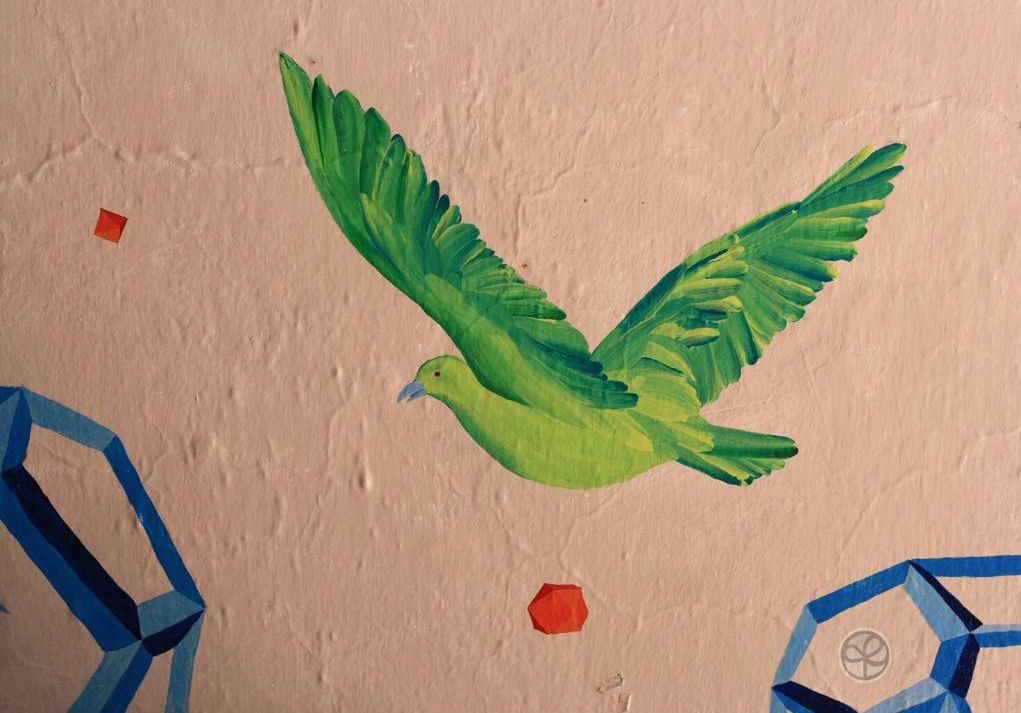 Mumbai Central Station
Gets busy pretty quick
With trains defying inflation
By push & shove & kick.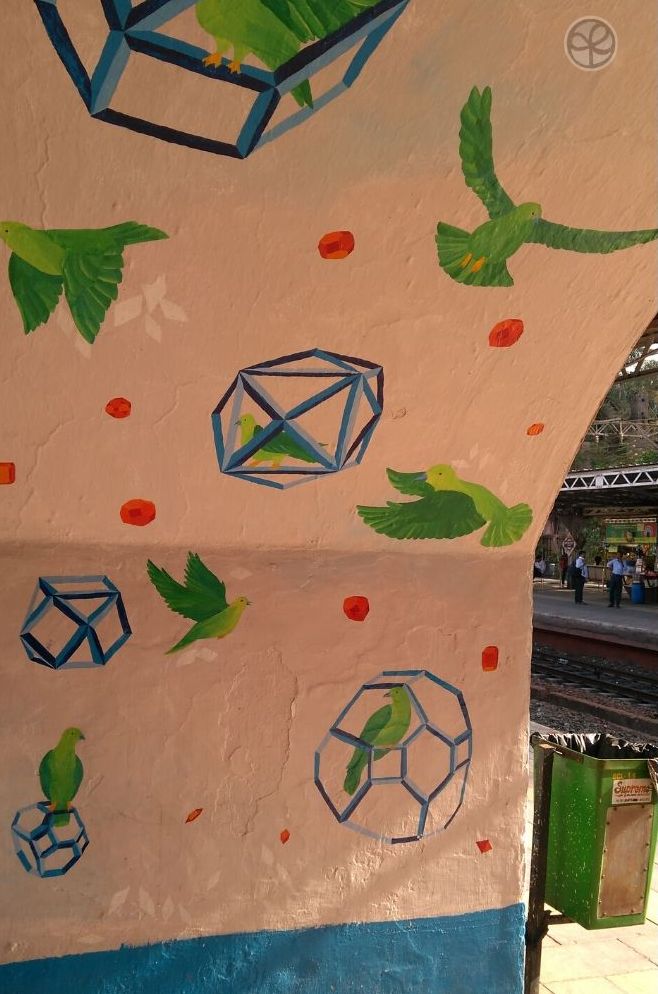 In the midst of all this
I stood there staring up
With brush 'n' paint, my mind amiss
Perhaps another lime juice cup?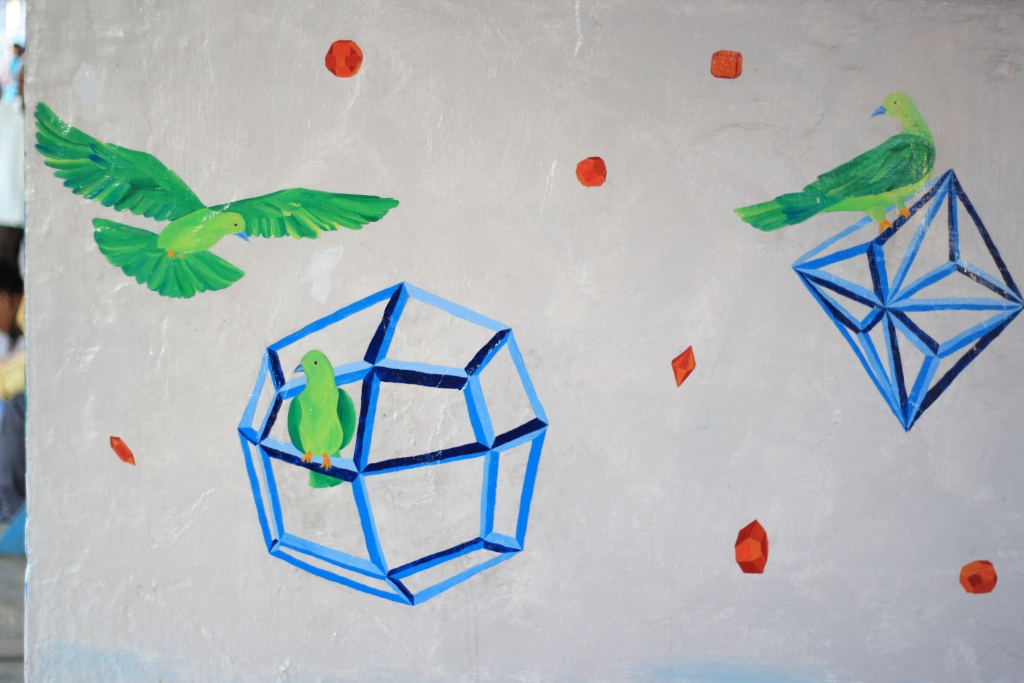 That ladder, kinda rickety
Somehow stayed afloat
Else it would've been a tragedy
Dropping paint on all those coats.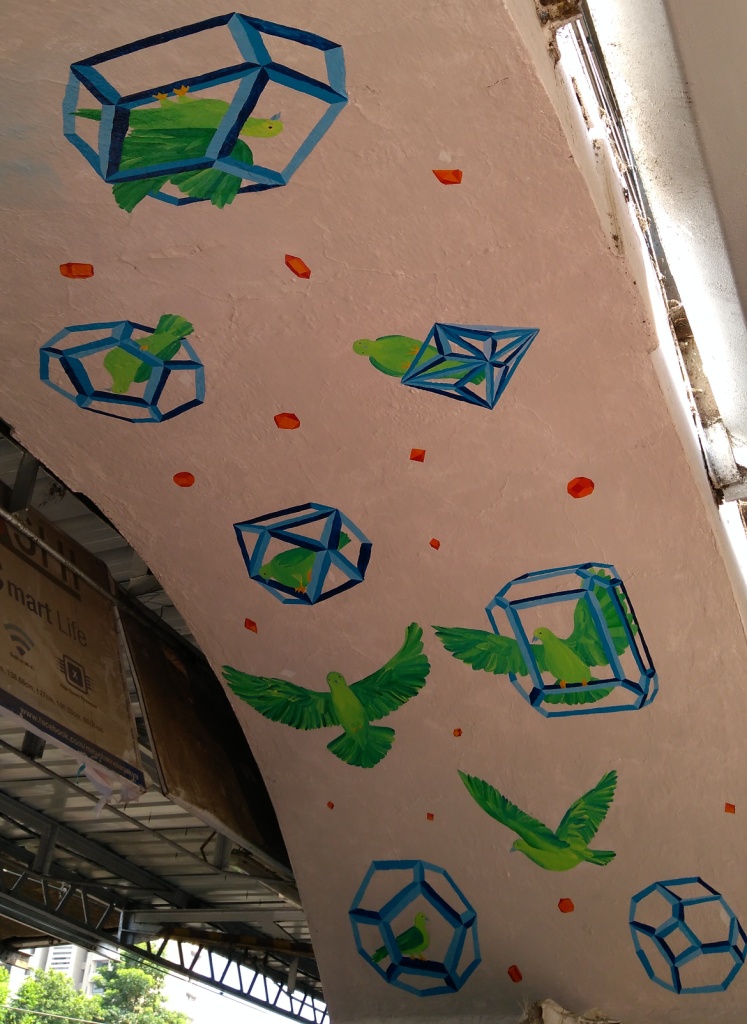 Yellow-footed green pigeons – the state bird of Maharashtra – seem to have flocked to Mumbai Central Railway Station. These murals have been painted with oil paint, on some of the old arches on platform 3/4 of Mumbai Central Local.
Inspired by the crystal lattice structures from my geology journal, these birds are using them to nest in – or perhaps these may be seen as cages within which they are trapped. Sitting on the benches under these arches, these friendly pigeons keep you company as you're waiting for your train to arrive.