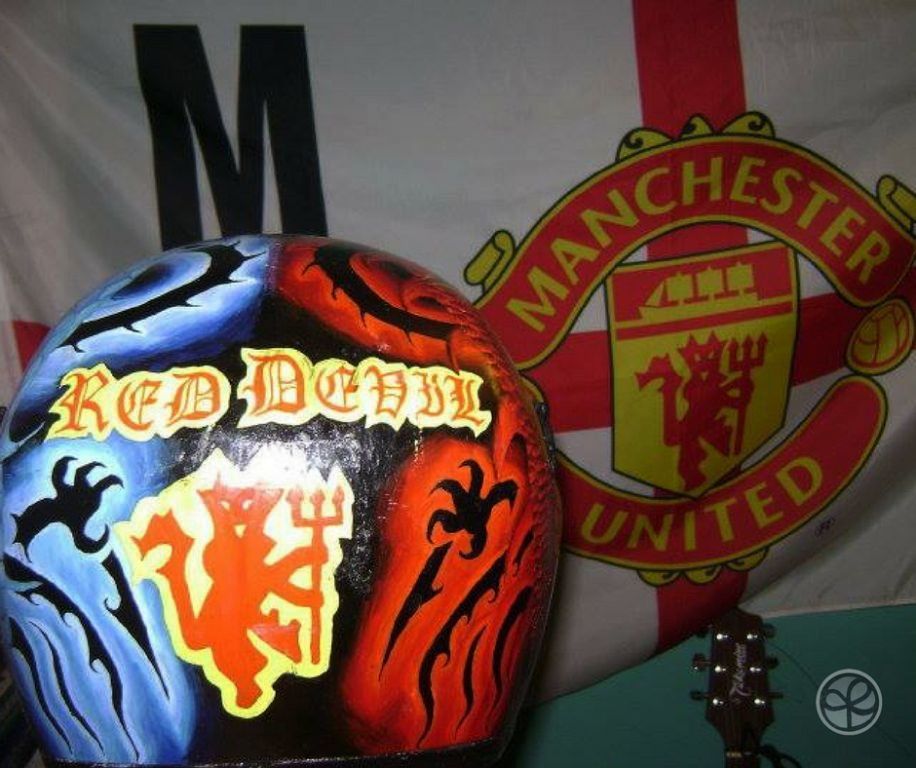 My first time with oil paint
Was on my helmet, in 12th standard.
A Red Devil on it, the patron saint
Protects me from harm & getting murdered.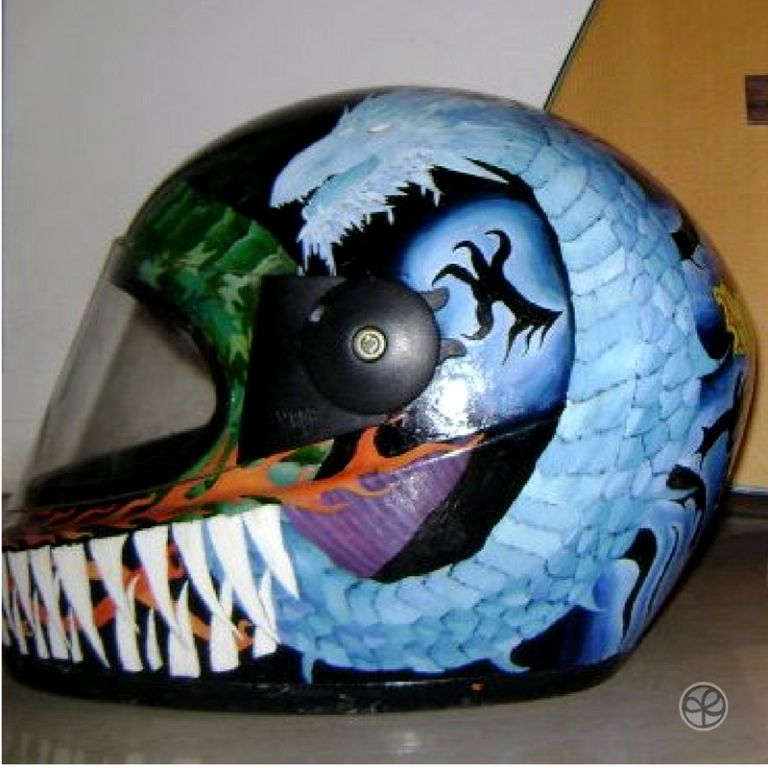 Where I come from, folk are fearless:
Why wear a helmet, there's divine intervention:
When riding along on roads of bliss,
I guess it's better to use protection.
This helmet of mine is very special to me, as it is the first time I tried painting a helmet, and is also my first time experimenting with oil paint. I painted this in school when I was in 12th standard, apparently preparing for board exams. It is because of this helmet that I was inspired to paint more, & started customizing various types of apparel.