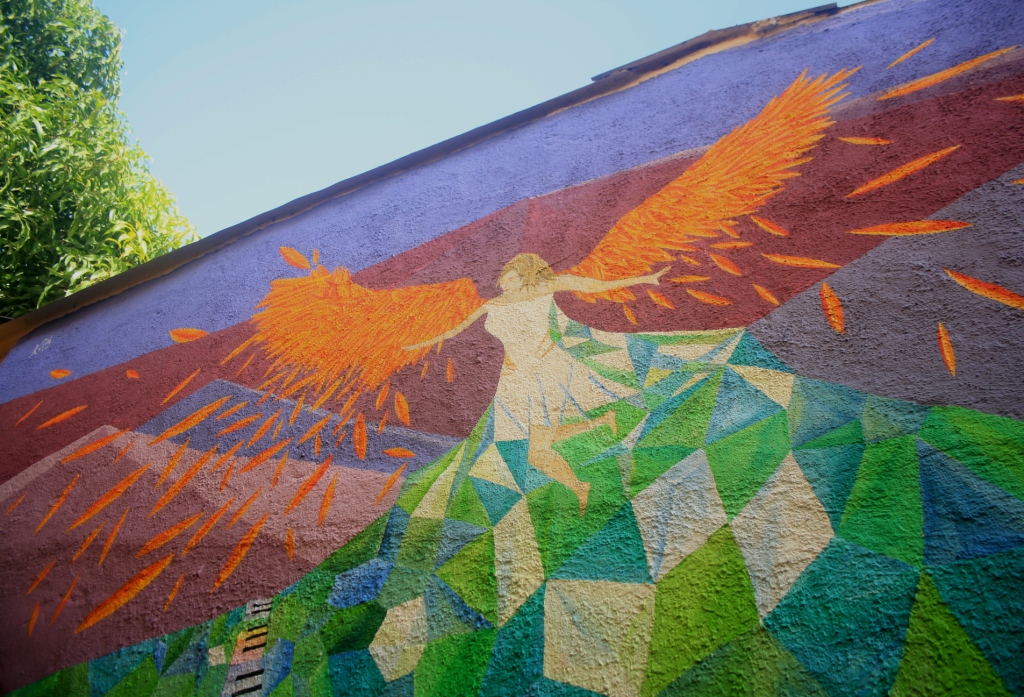 Must seem absurd, as as a bird
To watch these human herds
'Trolling on the grass & rocks,
Making music from a box?

Mocking us from up all high,
The Himalayan Griffin is quite fly-
The one whose feather found a perch
Upon my head as mountain merch.

To choose between the earth & sky-
Spread roots & grow? Take wing, goodbye?
A choice to make, unhindered so
Shall we begin? Nah. Nyet. No.
A custom mural painted on an exterior wall:
The keys of a piano appear as the stairway to heaven, leading on through the mountains to the end of the rainbow. An angel's dress spills down over the mountain slopes, covering them with alpine forest, her feathered wings trailing as autumn leaves.